Monday, July 24, 2006 at 3:30AM
We're like Schrodinger's cat, sort of. Last Friday, July 22, The Bastion managed to be in two places at once, seeing several acts, and chatting up lots of fun Chicago comedy folks. And if you can believe it, both events had something else in common as well - burlesque. How did that happen? Beats us. Let's just say that Michelle L'Amour bills herself as "The Ass That Goes Pow," and she's branded herself well.
One half of us was at the Spitfire girls' second show, the SpitFire Comedy Power Hour, at the Cornservatory on Lincoln, where there were laughs a'plenty in between the enticing kinetic offerings of Michelle L'Amour's students, the Star and Garter Burlesque Dancers. (Comedy pix here, and burlesque pix here.)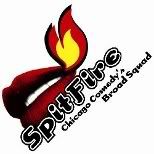 Host Renee Gauthier inspired chuckles when she mirrored the audience's gawking expressions after the gyrations of the first Star and Garter booty shaker. Hannah Gansen and her Yamaha keyboard took the audience on a musical journey with her absurd ballads of toenail disgust and lost love. Allison Leber amused with her intimate narrative of camel toe, and roller skating misadventures. Kara Buller kept up the pace with her portrayal of 'sex-aholic, rage-aholic, pick-up truck-aholic' JT Munson, and Joselyn Hughes stunned with her hilarious self-shot comedy videos. Can't wait to see what other surprises are in store from this coterie of hilarity and feminine fabulosity.
Several of SpitFire's stand-up peers were in attendance, including Mike Bridenstine, Brady Novak, Mike Holmes, Ricky Carmona, Mike Olson, James Fritz, Tony Sam, Bill Cruz, Tony Blanco, and Ken Arnett, with special guest appearances by Mike D. of Red Bar Radio and Jordan Vogt-Roberts (auteur of the Blerds video series).

The other half of us was at the Gallery Cabaret for Schadenfreude's July Rent Party. We finally got to say hello to Marz and the Pimprov boys, who provided a visual delight as we approached the club. There's just something really beautiful about five guys kitted out in full-on pimp gear hanging out on a corner in preppy Bucktown. Call us mischievous, but we were sort of hoping that passersby with no knowledge of that night's show would innocently wander by, just so we could see the looks on their faces.
We also got to chat with stand-up Andy Ross, who has stuck to his challenging summertime commitment to his facial hair, and is not, in fact, sporting the "I just drank milk out of a barrel" look. He and Claire Zulkey, the big-time Chicago blogger and writer who performed a monologue that night, encouraged us to come out to the FunnyHaHa show on August 1. Also onstage was Deb Downing-Grosz, creating a bit of comedy magic with her guitar.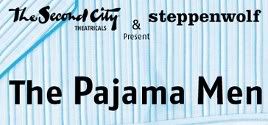 There was also time for a "how do you do" with The Pajama Men, also known as longtime friends and collaborators Shenoah Allen and Marc Chavez, who won the 2005 Edinburgh Fringe Festival Double Act Award, and got snagged by a scout from Second City to come to Chicago and do their unique magic at the Steppenwolf Garage Theater. We bugged them with questions about their hard-to-describe act (not quite stand-up, not quite sketch), and made them promise to e-mail us so we could interview them good 'n' proper.
And, of course, there was the usual inspired ridiculousness of Schadenfreude, including a one-man rendition of Perry Farrell's life in three minutes, inspired by the troupe's upcoming appearance at Lollapalooza.
It was, need we say, a fabulous Friday night for comedy in Chicago.
in
Gossip/News